Tributes paid to former chair of RLB and chair of RICS QS professional board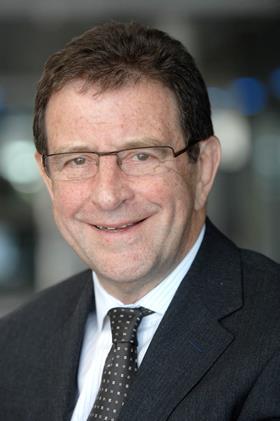 David Bucknall, former chair of Rider Levett Bucknall and chair of the RICS QS professional board, has died aged 76.
Bucknall, widely regarded as one of the leading figures in construction consultancy for several decades, died unexpectedly on Sunday while out cycling as part of training for a forthcoming Iron Man triathlon. The exact cause of death is unknown at this stage.
Bucknall joined Bucknall Austin in 1961, the firm founded by his father Charles Bucknall in 1947 and which continues to bear his family name.
Bucknall held leading posititions in the consultant throughout his career, including heading a management buyout of the company in 2003, and also played a key role in the 2007 merger that created Rider Levett Bucknall (RLB) bringing together Australian firm Rider Hunt, Hong Kong-based Levett and Bailey and Bucknall Austin.
He retired as chair of RLB in 2012, but continued as chair of the RICS QS professional board.
Ann Bentley, global director at RLB, said on behalf of the company: "It was with great sadness that we learned of David's untimely death.
"There have been a handful of personalities within the property and construction industry that have inspired change and innovation but none as influential, pioneering and dynamic as David Bucknall.
"It was an honour and a privilege to work with him both on a professional and personal basis. Our thoughts are with his family at this difficult time, as well as our staff, for many of whom he remained a friend and mentor."
Bucknall was well-known as an irrepressible personality and as a vocal champion of quantity surveying.
At the time of his retirement from RLB in August 2012, Bucknall told Building: "My passion and enthusiasm for the profession is undiminished. There is a great opportunity for the quantity surveying and project management sector to be part of the process of adding value across the whole life of buildings."
David Bucknall: Full tribute from RLB
David was a leading figure in the quantity surveying profession, well known for his enthusiasm and desire to innovate and push the boundaries in everything he did.
He was renowned for his perseverance in striving for best practice, pushing conventional boundaries and encouraging collaboration across the industry to ensure that the QS profession would be at the forefront of any changes in the construction sector.
A Chartered Quantity Surveyor, he chaired the RICS Global Construction and Quantity Surveying Board, a role that recognised his huge contribution to the global profession.
David began his career in 1961 with Bucknall Austin and held a number of roles culminating in his leadership of the global merger of Rider Hunt, Levett and Bailey and Bucknall Austin to form Rider Levett Bucknall in 2007.
He was renowned for his perseverance in striving for best practice, pushing conventional boundaries and encouraging collaboration across the industry
He retired from the firm in 2012 but remained part of RLB, acting as patron for the company's graduate recruitment scheme, Protégé. David was passionate about the future of the profession, and was behind its inception and launch in 2006.
Protégé was later expanded to include Bucknall's First Rung, a scheme targeted at NEETs (Not in Education, Employment or Training) to increase diversity in the industry and widen the opportunities available for people who found it difficult to enter the profession.
David achieved a number of accolades and held a number of prominent positions: Honorary Doctorate (HDD), University of Wolverhampton and, HDD Birmingham City University, for Contribution to Excellence and Quality in the Property and Construction sectors; Board member of Midlands 'Constructing Excellence'; Trustee of Construction Youth Trust; Trustee of Heart of England NHS Foundation Trust Board.
He also founded and chaired the Birmingham Community Foundation charity (BCF) which distributed grants to local community grass roots projects. One particular career highlight featured Nechells Baths. David acquired and restored the derelict Victorian Bath House to its former glory for community use which merited a Royal visit by HRH the Duke of Edinburgh in 2003.
Further tributes
"In an age in which even Popes get to retire, and where it is fashionable to be cynical, David maintained a constantly upbeat attitude towards a profession and an industry which he loved as much as its reluctance to change frustrated him. Coming long after the time when he might have felt entitled to retreat to the garden, this was inspiring. When I saw him only about a week ago he was talking so enthusiastically about the days when he project managed the Symphony Hall in Birmingham (arguably the best concert hall in the country) that I said that he should offer his services to London for the new hall there. He didn't seem tempted, but he will still be a loss to the profession, and to the general gaiety of the nation." Paul Morrell