Prime minister's ministerial reshuffle sees junior minister Kris Hopkins appointed in place of Mark Prisk as housing minister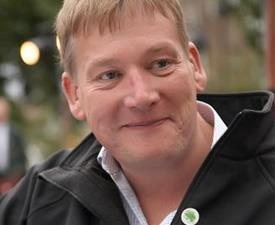 The prime minister has downgraded the role of housing minister after junior minister Kris Hopkins was appointed to the brief to replace Mark Prisk, who was axed yesterday as part of a ministerial reshuffle.
Hopkins, 50, who is a Conservative MP for Keighley and is a former leader of Bradford council, was yesterday appointed to the Department for Communities and Local Government (DCLG) as a parliamentary under secretary of state - a junior ministerial role.
This morning a DCLG spokesperson confirmed Hopkins would take on the housing brief - replacing minister of state Prisk, who was axed after just 12 months in the role.
The move means the position has been downgraded from minister of state to junior minister, which stands in contrast to Labour's reshuffle yesterday, when Emma Reynolds was appointed as shadow housing minister, to replace Jack Dromey, and will also attend the shadow cabinet.
National Housing Federation chief executive David Orr said he was "surprised and disappointed" that the housing brief had been downgraded to junior ministerial level.
He said: "We welcome the appointment of Kris Hopkins as housing minister. As somebody who has been involved with and understands housing and housing associations, he can make a real difference and help deliver the homes we desperately need. We look forward to working closely with him to put housing on top of the political agenda.
"However, we're surprised and disappointed that, given the scale of the housing crisis and how crucial housing is to the country's long-term economic recovery, the government has decided that the housing brief should be taken up at an under secretary of state rather than minister of state level."
Andy von Bradsky, chairman of housing architect PRP and of the recent government-commissioned challenge panel on housing standards, said: "I would be concerned if the result of this move is that housing and housing issues has a loss of representation at the most senior levels of government."
However, a spokesperson for the Home Builders Federation said recent housing policies such as Help to Buy demonstrated the government's commitment to promoting the industry, and suggested the decision to downgrade the rank of the housing minister within DCLG was more likely to reflect the increasing control over housing policy from the Treasury.
The spokesperson said: "It is vital that government commitment to introducing housing policies aimed at increasing housing supply continues and clearly we need the right people in the right places – be that DCLG or Treasury – to allow that to happen."
A source close to the DCLG backed up this view. He said: "This is just an overt recognition of what was happening anyway, that Treasury is increasingly driving housing policy.
"We've moved from a position where DCLG is running housing policy to now, where Help to Buy is driven by Treasury, and the rest is downgraded.
"It seems that policies creating opportunities for extending home ownership are the driving force, and that everything else comes a poor second," he said.
Grainia Long, chief executive of the Chartered Institute of Housing, said: "We welcome Kris Hopkins to his new post and look forward to working with him to help come up with solutions to our national housing crisis.
"However, we are very concerned that the housing portfolio appears to have been demoted to a more junior ministerial post. On the day that Help to Buy phase two is launched, the government appears to be sending mixed messages on the importance of housing to our economic recovery."
Yesterday Prisk, who is 51, said he was "disappointed" to leave the brief, tweeting: "Been asked to step aside from Housing for a younger generation. Disappointing but it's been a great eleven years on frontbencher [sic]."
The reshuffle also saw building regulations minister Don Foster leave DCLG to take up the role of Liberal Democrat chief whip.
Liberal Democrat Stephen Williams has been appointed to the department as a junior minister and will take on the building regulations and standards brief, as well as empty homes and climate change and sustainable development.
Today he tweeted: "Reading up on building regulations. From Great Fire of London to 21st century zero carbon homes!"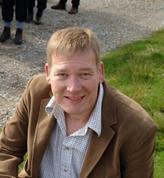 Who is Kris Hopkins?
Hopkins was born in 1963 and lives in Haworth, Keighley.
A former member of the Duke of Wellington's Regiment, Kris served in Kenya, Northern Ireland and Germany.
On leaving the Army, he completed a degree in communications and cultural studies at Leeds University before going on to lecture in media theory, communications and digital media.
In his spare time, Kris is a keen walker and runner and an able photographer with published shots amongst his credits.
In 1998, Kris was elected to serve his local ward of Worth Valley on Bradford council.
He became portfolio holder for social services and council housing, before taking on the corporate portfolio.
His achievements over this period included overseeing the delivery of housing stock transfer in Bradford and the building of five new children's homes, as well as a commissioning process for the Council's community development provision.
Hopkins was chosen as deputy leader of Bradford Council in 2004 and, two years later, became leader of the council and leader of the Conservative Group, a position he held until his election to Parliament in May 2010.
Source: The Conservative Party.