Paul Allen leaves consultant after 25 years, saying he is looking for a "new career challenge"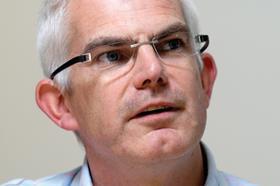 Davis Langdon's head of commercial Paul Allen has left the firm after 25 years, bringing the number of partners who have left the consultant with commercial construction expertise to at least 10 since it was taken over by Aecom in 2010.
Allen worked on some of Davis Langdon's signature projects, including London's Shard, Broadgate tower and the initial stages of Leadenhall tower.
The news came as Davis Langdon's former head of the North in the UK, David Daly, also departed the firm. It is understood Daly's departure is linked to Davis Langdon's decision to get rid of three management roles in the UK - head of the North, South and London.
Former head of the South, Peter Boote, has taken up a different role based out of the firm's Southampton office, while Building revealed in October that Davis Langdon's former head of London John Lewis has been relocated to lead the firm's project and program management business in Asia.
Partners with commercial construction expertise who have left Davis Langdon since the firm's 2010 takeover by Aecom, include Mark Lacey to rival EC Harris, Richard Baldwin to client Derwent, and James Clark and Barry Hayden to co-found quantity surveyor Core Five.
Davis Langdon's commercial team will be run in the interim by head of tall buildings Steve Watts, head of offices Iain Parker, and Aecom head of real estate in Europe Alex Davey.
Allen told Building he felt the "time was right" to find a new career challenge, although he has not yet decided what this will be. He will first take a career break.
He said he was leaving a team with "strength in depth" that is working on "a third" of all under-construction central London office schemes. He added Davis Langdon has bolstered its commercial team by relocating head of project management in the Middle East Nick Clare to London, and by poaching Faithful + Gould's head of commercial Alastair Kenyon.
He said: "I've had a brilliant 25 years at Davis Langdon. I started off carrying [ex senior partner and current government construction adviser] Paul Morrell's bag and worked up to projects that gave a real buzz."
Steve Waltho, European MD for Davis Langdon, said: "For 25 years, Paul has been instrumental in the success and growth of Davis Langdon. His warm personality and sense of humour have made him well-liked and well-respected by both colleagues and clients and his presence and professionalism will be missed."