Sixties block next door to Waterloo station to make way for 31-storey block designed by AHMM
Bids for the main contract to tear down Elizabeth House next door to Waterloo station have gone in to developer HB Reavis.
The 1960s block will be replaced by a 31-storey tower after plans for the development were given the green light by Lambeth council planners earlier this week.
Firms understood to have submitted tenders this week for the demolition work include Keltbray, Erith, currently tearing down the Whiteleys shopping centre in west London, and McGee which has been working on Native Land's redevelopment of Ludgate House and Sampson House in Blackfriars known as Bankside Yards.
Others in the mix for the initial £6m deal include O'Keefe and Deconstruct. A winner is due to be appointed before Christmas ahead of work starting next year.
The value of work is likely to rise as other parts of the demolition package are let.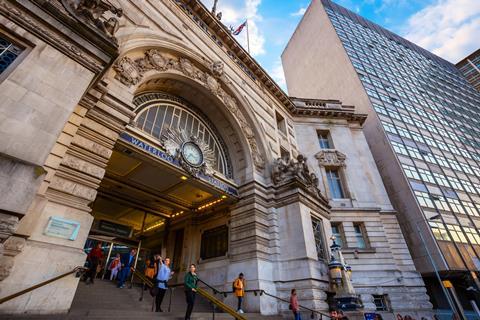 HB Reavis is understood to be looking at whether to use a main contractor to oversee the rebuilding work but one source said: "They're all about self-delivery so it might be a succession of trade contractors."
AHMM's proposals were given the green light on Tuesday night and will see the post-war block, once home to David Chipperfield Architects, replaced with a design by AHMM.
HB Reavis bought the site in 2017 for around £250m from London & Regional and Chelsfield with planning permission for two new buildings and public realm.
AHMM's plan is the third for the site after previous proposals by Chipperfield and Allies and Morrison bit the dust.
The latest version will range from 12 storeys to 31 storeys at the northern end next to Victory Arch.
It will also include a second floor level tree-lined 'promenade' linked to the station concourse and a shopping centre underneath the Waterloo International Terminal.
Others working on the Elizabeth House scheme include structural engineer Robert Bird, M&E engineer Sweco and transport consultant WSP.