Former Environment Agency chair tells Building that review will be unchanged by his departure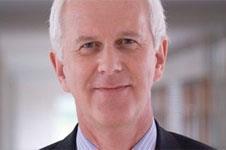 Former Environment Agency chair Philip Dilley has said his resignation will not affect the government's review into UK flood resilience.
Speaking to Building, Dilley said there was "no doubt" that the review – part of which will re-examine the Environment Agency's flood defence investment programme – will remain unchanged following his departure.
He resigned earlier this week after criticism of his decision to take a Caribbean holiday while floods were devastating regions such as Cumbria and Lancashire over Christmas.
In a statement released on Monday, Dilley said his resignation was due to the expanded expectations of the role requiring him to be available at short notice in spite of cover arrangements.
He said: "In my view this is inappropriate in a part-time non-executive position, and this is something I am unable to deliver."
Environment secretary Elizabeth Truss thanked Dilley for his work and said he left the agency a much better organisation.