Fears grow that contractors are backing away from urgent school building work because of tight margins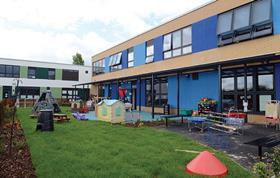 A number of batches of school building projects brought to market by the Education Funding Agency have failed to attract any bids from contractors, it has emerged in news that suggests contractors are backing away from working on schools because of tight margins.
Building understands that three batches of schools on the flagship Priority Schools Building Programme (PSBP), failed to attract any interest from firms on the Education Funding Agency's (EFA) main contractor framework. Two of the batches covered work in Lambeth and Havering; the third could not be confirmed as Building went to press. It is understood the work has been taken back to be repackaged by the EFA, in an effort to make it more attractive.
The value of the work affected is unclear, but individual batches tend to range from around £25m to £55m. This would suggest the work is worth at least £75m, and could be much higher.
The lack of interest comes after Bam returned around £50m of schools to the EFA this spring after failing to reach an agreement on price. Several contractors have complained that the rates offered for school building work under the EFA's framework have been outpaced by rising costs, despite previous inflation adjustments. One said: "We have made this point to the EFA individually and collectively with other contractors."
It comes back to margin. While i can't get bid costs, I'm not bidding

Contractor on EFA framework
A source at one framework contractor said that the "extremely tight" margins on work under the framework meant that his company was pulling back from education bids in favour of other sectors. He said: "To bid a batch, I have to make a bid [internally] for bid costs, and it comes back to margin. While I can't get bid costs, I'm not bidding."
However, a source at another contractor said: "We understood from the start that making these projects work would be challenging. We'll just keep trying to be innovative."
It is understood that the EFA is considering whether to revise the rates it offers for work. Mike Green, director of capital at the EFA, said that he wants to "maintain a buoyant market" and "is always looking into the rates offered".
He said: "My job is to get value for money, so it's a question of finding the bite point. I don't believe we're a million miles off."
Any evidence that contractors are backing away from the schools market is of concern given the urgent pressure to address the worsening condition of schools left without investment after the cancellation of Building Schools for the Future, which is the main focus of the PSBP. There is also a need to ensure that more places are available in schools to address a looming crisis over shortages. A 2012 study indicated that an extra 800,000 primary places would be needed by 2020 to respond to population growth and migration to key cities, including London.