Nick Pollard was former Bovis Lend Lease chief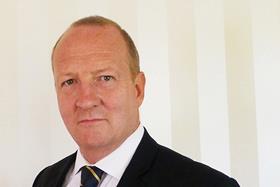 An energy-for-waste expert drafted onto Interserve's board last year is leaving his full-time job as chief executive of a London-based firm specialising in the sector.
Nick Pollard is a former chief executive of Bovis Lend Lease and head of construction at Balfour Beatty but left the latter in 2015 after taking the helm when the group ran into problems.
Now he has left his job as boss of Cory Riverside, an £100m-turnover energy-from-waste (EfW) firm which operates at sites in London and Kent. He leaves on 23 April.
In 2017, the last financial year it has declared results for, the firm made a pre-tax loss of £9.3m.
It comes as Interserve continues to work on two problem EfW jobs originally due to finish in 2017 – one in Derby and another in Margam.
Pollard (pictured) was recruited to the contractor in last June, almost two years after it first owned up to troubles in the sector.
Since he was appointed 10 months ago, he has seen two executive directors in charge of EfW leave Interserve.
Gordon Kew left last August, later becoming chief operating officer at ISG, while Dougie Sutherland, architect of Interserve's streamlining initiative, bowed out in February.
The Margam plant is due to be completed by this July but no handover date has yet been set for the Derby job.