Housebuilder says it believes the changes are "appropriate"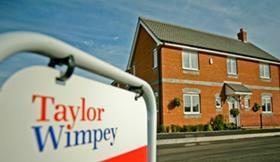 Volume housebuilder Taylor Wimpey has said the government's plan to "taper off" the controversial Help to Buy scheme is in the best interest of the wider housing market.
The comments mean the company has broken ranks with many of its peers who have lobbied to keep the initiative, introduced five years ago by then chancellor George Osborne, going.
In September Redrow chief executive John Tutte said getting rid of Help to Buy would be "ridiculous" and added: "Anyone who comes to a common sense decision just won't do that. It should continue as it is. If it's not broken, don't break it. It's hugely successful."
In a trading statement released today, the country's second biggest housebuilder said it welcomed the budget announcement that the scheme would come to a close in 2023.
It said: "Help to Buy has been popular with our customers and has supported them in getting onto and moving up the housing ladder, however we believe that the changes announced are appropriate and are in the best interests of the long-term health and fairness of the market."
Meanwhile, the company announced it was trading in line with expectations, saying it expected to end 2018 with a net cash balance of around £600m, up from last year's £511.8m.
Its order book, excluding joint ventures, currently stands at 9,783 homes, 12% above last year and is worth £2.4bn, an increase of 9%.
It also announced it planned to pay out £500m to shareholders in 2018 and increase this figure by 20% to £600m in 2019.