Revamp to regulations that cuts red-tape, promotes BIM and helps SMEs is passed by European Parliament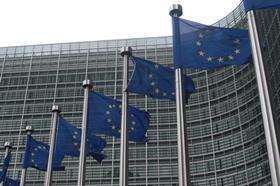 The European Parliament has approved an overhaul of OJEU procurement rules to cut red-tape, promote BIM and help SMEs win public sector work.
The changes will come into effect from March on OJEU, but will only be mandatory for UK public sector clients once the UK government passes legislation to implement the changes, which it must do within two years.
Changes in the European Union Public Procurement Directive (PPD) include –
Changes designed to provide better access for SMEs, including encouraging the division of frameworks into lots and limiting the turnover requirement on tenders to no more than three times the contract value, unless there are exceptional circumstances
Tougher provisions to prevent "abnormally low bids"
Bidders will not have to provide original documentation as part of bids, unless they win the tender, which the European Commission believes will result in an 80% reduced admin burden for firms
The directive allows all EU member states to encourage, specify or mandate the use of BIM on publicly funded construction and building projects. The UK, Netherlands, Denmark, Finland and Norway already require the use of BIM for publicly funded building projects
The directive allows for public sector clients to consider life-cycle costing in tenders
Full information about the EU PPD can be found here.
Rebecca Sperti, a director at Constructionline - the public private partnership between the Department of Business, Innovation and Skills and Capita Business Services - said: "The revisions to OJEU procurement rules will come as welcome news for both clients and contractors.
"In its current guise, the OJEU process is cumbersome, time-consuming and admin-heavy, often impeding smaller businesses from bidding for significant public sector contracts. By cutting back the red tape, speeding up the process and creating a fairer landscape for tendering these reforms are a step in the right direction that will benefit the whole construction industry.
"Given that many smaller contractors currently feel excluded from larger frameworks because of their size, simplifying procurement rules will help more SMEs gain access to work, while broadening the pool of talented bidders available for buyers to draw from."