Rob Lambe in process of setting up firm to deliver retrofits for UK version of Dutch programme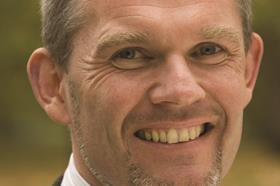 Former Willmott Dixon Energy Services managing director Rob Lambe is in the process of setting up his own Energiesprong business, Building understands.
Building revealed last month that Lambe (pictured) is leaving Willmott Dixon after 28 years at the firm.
Several sources told Building that Lambe was leaving to set up his own business, which is expected to deliver Energiesprong retrofits.
It is understood that David Adams, who was the technical director at Willmott Dixon's Energy Services arm but has since left the contractor, is expected to join Lambe in his Energiesprong business.
Willmott Dixon is a founding partner of Energiesprong UK, which says the firm - alongside other construction sector founding partners Wates, Mears, architect Beattie Passive and SME contractor Sustainable Group - will "invest in the development and delivery of net-zero refurbishments".
News that Lambe is setting up his own Energiesprong business would be a boost for the fledgling UK version of the Dutch programme, which involves wrapping an existing building in a prefabricated system of wall and roof panels to increase its energy efficiency.
Both Lambe and Adams are influential figures in the retrofit sector.