Graham Watts says the statutory guidance and tools will support industry initiatives
More information about how competency in the construction sector will be managed is set to emerge over the coming months, the chair of the Competence Steering Group has said.
Graham Watts, who is also the chief executive of the Construction Industry Council, said details of how proficiency will be tracked across different construction professions has not been included in Monday's Building Safety Bill as the government wanted competency changes to be driven by industry.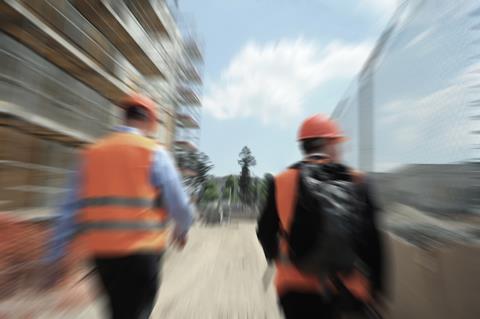 But he said there will be some guidance provided as the bill progresses through parliament and into law with statutory guidance and tools to still be revealed.
Watts added: "The whole competence regime, as far as the government is concerned, is to be led by industry, with the industry schemes to assure competency set to be assured by third parties.
"But there will be more government intervention. It will come out in the statutory guidance and explanatory notes in the course of the passage of the bill there will be more carried forward."
> Fears raised over £1bn cost to industry of new building safety system
> Building Safety Bill is 'industry's opportunity to embrace far-reaching change'
Watts said the exception to this was architecture, which is the only statutorily recognised construction profession.
According to the timeline for the transition plan published alongside the bill – the strengthening of the Architect Registration Board's powers to ensure the competency of architects will take place 12 months after Royal Assent.
Watts added that the BSI was continuing work on a new national standards programme to set out the competence requirements for the three newly regulated roles: principal designer, principal contractor and building safety manager.
He said there would be a dedicated committee established to work out the specifics for each of these roles.