Consultant to review and redesign project managment of multibillion dollar programme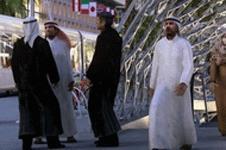 Consultant Faithful+Gould has won the contract to establish a Project Management Office for Kuwait's multi-billion dollar infrastructure investment programme.
The consultant will review Kuwait's Ministry of Public Works' (MPW) current management structure and project management methods before developing a fresh project control system.
The firm will then train 180 staff to operate the new system.
Campbell Gray, Faithful+Gould's managing director for the Middle East, said: "The training of local professionals is essential to the success of this project and highlights MPW's determination to embed the new system and practices into its buildings sector.
"This is part of an excellent wider initiative in Kuwait, where incoming consultancies are required to contribute to the country's investment in training and professional development."