Investigation centred on profit warning from September 2016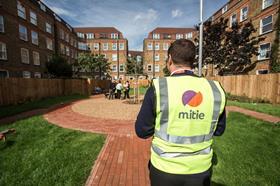 The Financial Conduct Authority has dropped its investigation into Mitie over the timing and content of a profit warning.
The FCA revealed it was investigating a profit warning that sent shares in Mitie tumbling by a quarter when it was released in September 2016.
But in a statement to the Stock Exchange, this morning Mitie said the financial watchdog had now drawn a line under the probe which it had announced back in August last year.
At the time of the profit warning, Mitie said Brexit uncertainty and other "economic pressures" would lead to "very significantly lower" operating profit than expected for the six months until the end of September 2016.
The warning, one of three made by the firm in 2016, was issued when Ruby McGregor-Smith was chief executive. She left a month later and was replaced by former Cable & Wireless boss Phil Bentley.