Services group warns on industry's viability after halving annual losses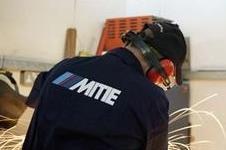 Mitie Group has called for an overhaul of the way the facilities management sector is run in order for it to remain economically viable.
Announcing an annual loss of £24.7m Mitie said the collapse of Carillion, sector challenges and what it called "the failure of many other individual contracts to be delivered on budget, on time or at the quality required", showed the sector needed a major re-jig to survive.
The firm, which operates its own facilities management arm, as well as care and security, professional services and engineering activities, said outsourcing and in particular facilities management was "a relatively new industry where the early benefits derived from economies of scale and expertise have now, largely, been eroded away."
"Third, fourth and even fifth generation contracts have resulted in low margins for providers and few cost give-aways for customers. However, technology and scale remain opportunities for the sector and what has become clear is that these need to be delivered in tandem with a wholesale industry-wide correction in the pricing of risk."
Contracts needed to "correctly account for price, quality, certainty and timeliness of delivery", it added.
Mitie reported a loss for the year to end of the March 2018 of £24.7m, down from £58.2m in 2017, on reported turnover of £2.2bn. Restructuring and other costs totalled nearly £98m, more than twice 2017's £37m figure.
The firm said its Care & Custody had been the "stand-out division" of the year, winning a £525m 10-year contract to provide detention and escorting services for the Home Office. The group's total order book grew 2% to £4.5bn
One year into a three year corporate overhaul chief executive Phil Bentley said the group is "where we need to be. It has been a year of discovery, simplification and significant change, all set against a challenging market.
"We have made much progress, building the foundations that will ensure that Mitie is at the forefront of the UK facilities management industry."