University has entered deal with Barnet council for 40-year leases on land to build academic buildings and student accommodation
Middlesex University is putting construction firms on notice for a pipeline of new work, with the institution set to build a new Hendon campus.
The university currently occupies several properties adjacent to its campus in the centre of Hendon, north London, which it rents from Barnet council.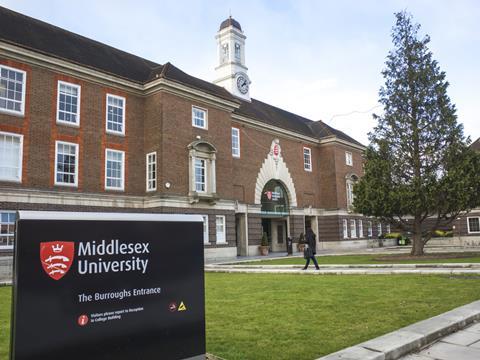 The university has been working with the council on regeneration proposals for the centre of Hendon, known as the Hendon Hub Project.
This scheme involves bringing forward development across a number of sites within the area, including those currently occupied by the university under leases from the council.
As part of the Hendon Hub Project, the university has revealed it now intends to surrender its current leases and enter into arrangements for new 40-year leases with the council for the construction of new academic buildings and student accommodation.
Once the pair reach a development agreement the council will undertake the construction works and all associated drainage, landscaping, road formation and infrastructure works to provide these new academic buildings, student accommodation and ancillary facilities as part of the wider Hendon Hub Project.