Four construction partners and one consultant chosen for United Utilities new investment programme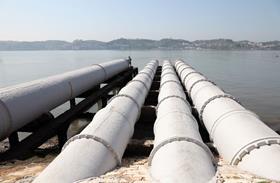 United Utilities has picked the successful bidders for its next £1.5bn spending programme.
The firms will provide construction and engineering services over the period from 2015 to 2020.
The contracts, which could be extended to 2026, have been split into two categories - Construction Delivery Partners and Engineering Services Partners.
Winning bidders: Construction Delivery Partners
Design and build of major construction projects.
MMB (Mott MacDonald Bentley)
C2V+ (CH2M Hill and VolkerStevin)
Advance (Balfour Beatty and MWH)
LiMA (Laing O'Rourke and Imtech, with support from Atkins)
Winning bidder: The Engineering Services Partner
Provide engineering consultancy services
Steven Fraser, United Utilities managing director, sais: "Today's announcement is the result of a lengthy, robust and rigorous selection process and we're confident that these are the right partners to help deliver real improvements for our customers and the environment during AMP6 and beyond."