Exclusive: Morgan Sindall, Mace and Costain among five bidders shortlisted for massive Thames Estuary flood defence programme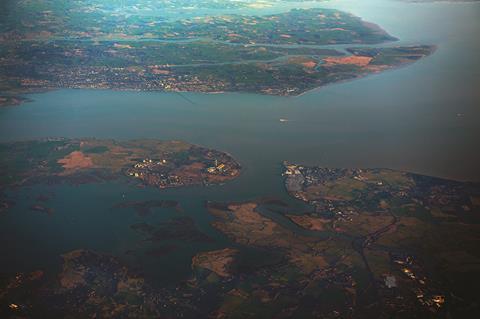 Morgan Sindall, Mace and Costain are among five bidders that have been shortlisted for a £485m flood defence contract in the Thames Estuary, Building can reveal.
The Environment Agency confirmed this week that it had shortlisted five bidders for its massive Thames Estuary Phase 1 Programme (TEP1), which involves a series of major flood protection works over a ten-year period.
The five bidders are:
Jacobs
CH2M HILL
a Morgan Sindall and Grontmij joint venture
Vision4TE - a Volker Stevin and Mace joint venture, with Atkins as a strategic sub consultant
CCU Alliance - a Costain, Capita and URS joint venture
The delivery partner contract, initially for seven years with the possibility of a three-year extension, is worth between £314m and £485m.
The TEP1 is one of the government's 40 priority national infrastructure projects, and involves flood prevention work covering the Tidal Thames from Teddington in west London, through to Sheerness and Shoeburyness in Kent and Essex.
The programme includes capital maintenance, refurbishment and replacement work and will cover flood protection walls and embankments and as well as flood barriers and other structures, including outfalls and pumping stations.
The Environment Agency has said the flood protection infrastructure across the area covered by the contract protects 1.25 million people and £200bn worth of property.
The Environment Agency expects to appoint a winning bidder in October.
News of the shortlisted bidders comes amid concerns about the Thames Barrier, which has been forced to close 40 times this year due to the severe winter flooding, close to its recommended number of annual closures.
According the Environment Agency, the barrier is only meant to close 50 times per year because of the risk of it failing rises the more it is shut, while frequent closures affect maintenance work.
The unprecedented number of closures – including 20 consecutive days of closures – have come after relentless rainfall has seen the Thames rise to its highest level in more than 60 years in some areas.