Consultant recruits Alex Davey as a partner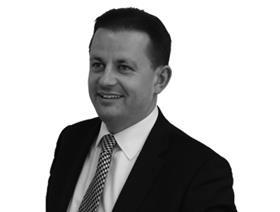 Aecom's former head of real estate Alex Davey has joined consultant Gardiner & Theobald (G&T) as a partner.
Davey exited Aecom earlier this year, along with two other directors in Aecom's commercial team, Iain Parker and Steve Watts.
Davey joined G&T on 1 June. At Aecom he worked on a number of major projects in the UK – including Argent's £2bn, 67-acre mixed-use King's Cross Central scheme – and emerging markets including Latin America and Eastern Europe.
Davey said: "I have a passion for the property industry and I thrive on new challenges.
"Joining G&T means going back into an independent partnership culture which feels like the right place for me to continue to create enduring client relationships and offer clients a first class service."
Simon Jones, managing partner of G&T added, "We are delighted to welcome Alex to the practice.
"Our main focus at G&T has always been to deliver a first class service to clients.
"Alex's extensive knowledge of the real estate market and his experience of acting as a trusted advisor to clients in London and internationally will add real value to our service offering."