Former Balfour Beatty UK boss Mike Peasland joins Sisk as non-executive board member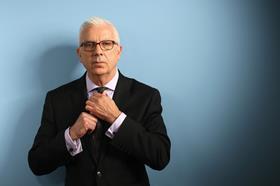 Contractor Sisk has announced that former Balfour Beatty UK construction boss Mike Peasland is joining its board.
The company said today that Peasland and civil engineer Ken Reid have been appointed non-executive directors of Sicon, the holding company of Sisk Group.
Peasland retired from Balfour Beatty in December last year after being demoted in April from the role of chief executive officer of the company's UK construction business following a £50m profit warning.
Peasland, who trained as a civil engineer, had worked for Balfour Beatty since 1970, holding a number of senior positions culminating in the role of Chief Executive Officer for Construction Services UK in 2010.
Reid spent the early part of his career at Kier before joining Bilfinger Berger in 1990, rising to a position on the engineering group's main executive board in 2007.
Speaking after the appointments, Sicon chairman Liam Nagle said: "We are very fortunate to have attracted both Mike and Ken to the board.
"Between them they have over 70 years' experience in business and most of that at a senior level."