Chris Boyce joins rival's higher education team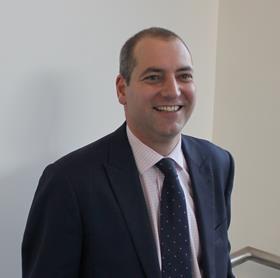 Former Davis Langdon director Chris Boyce has joined rival quantity surveyor Gardiner & Theobald as a cost management partner in its higher education team.
Building revealed on Friday that Boyce was among over a dozen directors who have left Davis Langdon in recent weeks.
Boyce worked for 15 years at Davis Langdon and in the higher education, science and innovation sectors for the last 12 years.
He has worked on projects for Imperial College London, University College London, King's College London and the London School of Economics.
Boyce said: "G&T's current client portfolio includes several universities already known to me so there is a natural synergy with my education sector experience which makes this a logical next step for me and G&T.
"I look forward to working with the established education team and to bringing new projects and clients to the table."
Simon Jones, managing partner of G&T, said: "We are delighted to welcome Chris to the practice. His experience in higher education and science and innovation will add significantly to our already strong education team.
"We look forward to working with Chris to develop our client offering and portfolio in sectors which we believe will play an important role in driving the economic recovery in the UK."