Building can reveal the names of five directors that have left the firm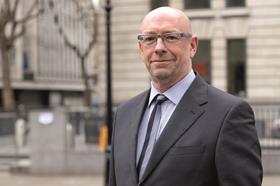 The latest round of redundancies at Davis Langdon has focused on the firm's Norwich, Edinburgh, Glasgow and Bristol offices, Building understands.
Building revealed last week the firm – which was acquired by US consultant Aecom in 2010 – has made a further round of redundancies among its directors and staff, a year on from making almost a fifth of its directors redundant.
Industry sources said this week Norwich-based directors Stephen Brown and Mark Baxter, Bristol-based director Frank Nicholson and London-based directors Chris Boyce and Roger Petherbridge have all departed the firm in recent weeks.
Building was unable to confirm the identities of any departing staff from Davis Langdon's Glasgow and Edinburgh offices.
Industry sources told Building Davis Langdon has made 19 directors and 40 staff redundant in the latest cull.
The firm made 33 of its 175 directors redundant last autumn, which the then chief executive Jeremy Horner - who left in February - ascribed to the "state of the market".
The latest round of redundancies came as Aecom reported a £36.9m loss for the year ending 30 September 2012, after a £200m writedown on the value of its European and management support services businesses.
Davis Langdon said it made a decision "to slightly reduce staff numbers in a handful of UK offices where localised market conditions have resulted in a drop in workload".