Arcadis has appointed Graham Reid as Middle East chief executive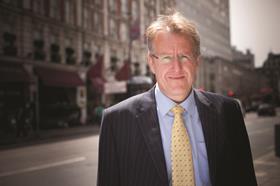 The former UK MD of Hyder, Graham Reid, has been appointed as Arcadis' new Middle East chief executive.
Reid - who became Arcadis' global design director after the Dutch engineering giant bought Hyder in 2014 - succeeds Wael Allan in the Middle East role, who has stepped down to "pursue new opportunities outside of Arcadis".
Reid will be responsible for leading a 2,200-strong team in the Middle East.
In the past year Reid has led the expansion of the company's global design excellence centres, having previously established and developed Hyder's initial global design centre.
Arcadis executive board member Stephen Ritter welcomed Reid's appointment as a "collaborative and results oriented leader with a strong track record".
He added that he wished Allan all the best in his future endeavours and said he had "played an instrumental role in the transition to one Arcadis in the region during the company's integration of Hyder Consulting".