Chief executive Mouzhan Majidi left in February after his role was axed, with his departure costing practice £2.6m in total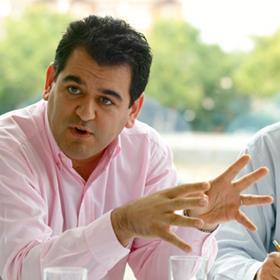 Former Foster + Partners chief executive Mouzhan Majidi was handed a £2.2m payout by the firm when he left the business earlier this year, it has emerged.
The figure was disclosed in the company's latest report and accounts filed at Companies House, with the practice saying his departure cost £2.6m in total once social security costs and advisory fees were included.
Majidi, a trained architect who was born in Tehran, had been at the business since 1987 and was appointed chief executive 20 years later.
But in February the firm said the chief executive post would no longer exist and was being replaced by that of managing partner.
The firm restructured its management team and said that a managing partner would be brought in from outside the practice.
Following Majidi's departure, Foster's chief financial officer Matthew Streets was appointed managing partner on an interim basis and has been carrying out the role ever since. The firm said a decision on a permanent managing partner will be made in "due course".
The highest-paid director, who is not named, saw their pay packet nearly double from £605,000 to £1.18m in the year to April 2014.
The firm also said it spent £700,000 closing an unnamed overseas office but the practice said it was planning on opening another in the same city.
Foster's said it now employs more than 1,200 people at its offices in London and overseas. More than three-quarters are employed in London even though close to 90% of its revenue is outside the UK. The largest individual market is North America followed by Asia and the Middle East.
In the summer the firm bought out the stake held by 3i since 2007 after Foster's sold it a 40% stake to help finance growth at the business.
The private equity firm is believed to have pocketed around £150m from its original investment thought to be close to £80m.
Foster's said that as a result of it buying back its stake net debt had reduced by £200 million to £168m.
The company said that it had narrowed pre-tax losses to £16m from £142m in 2013, while revenue was up 4% to £159m.
Foster's added that its order book stood at a record £291m.
This story first appeared on Building Design.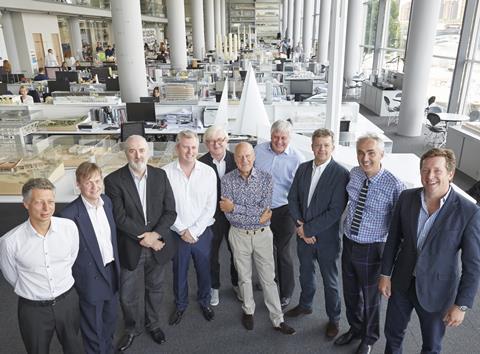 Foster's Battersea plans get green light
Plans by Foster's for the third phase of work at Battersea Power Station have been approved by Wandsworth council.
Foster's is behind 617 homes in a 17-storey 'wave-shaped' building, which will also include a new hotel, while US architect Frank Gehry is also working on this phase of the scheme with nearly 700 homes across five buildings of 16 and 17 storeys.
The council's planning committee chairman Sarah McDermott said: "Both the Ghery and Foster's designs are outstanding."
Other architects working on earlier phases include dRMM and Ian Simpson, who are both working on the first phase, while Wilkinson Eyre and Purcell are working on the second. Benoy is also carrying out retail work at the site.