Firm wins key role providing construction logistics for airport's new five-year £1.5bn building programme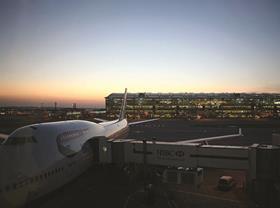 Logistics specialist Wilson James has won the high-profile job to provide construction logistics for Heathrow Airport's £1.5bn development programme.
Wilson James is understood to have seen off competition from DHL, Bradford Airport Logistics, and Swissport for the role of logistics integrator, which will see the firm provide construction logistics for Heathrow's £1.5bn development programme as well as operational support through the management and distribution of the airport's engineering materials.
The appointment extends Wilson James' presence at Heathrow, after the firm was first appointed as Heathrow's construction logistics integrator in 2008.
Sean Kelly, operations director at Wilson James said: "At Wilson James we have extensive capability and skills in both the logistics and security industries.
"The combination of this along with our experience in the aviation sector allows us to develop a number of solutions where a detailed crossover of these industries is required."
Mark Dobson, chief executive at Wilson James, added: "Having been a first tier supplier to Heathrow for over 10 years, we understand the importance of maintaining the integrity of Heathrow's existing operations throughout their development programme."
As Building first revealed in March, contractors Balfour Beatty, Mace, Morgan Sindall and Ferrovial have been appointed to carry out Heathrow's £1.5bn programme of works.
For the five-year programme, which started in April, Heathrow has carved its estate into four chunks with each of the four winning contractors taking responsibility for a single chunk as a "delivery integrator".
The move to single-delivery partners for each part of the airport, first revealed by Building last year, is a significant change of procurement strategy for the UK's busiest airport, which has previously made extensive use of framework agreements to procure construction work on a project-by-project basis.