Built by Nature is looking to fund ideas that scale up timber building solutions
An innovation and funding organisation aimed at accelerating the construction of timber buildings across Europe has launched today.
The scheme, Built by Nature, has been backed by big-name firms including Lendlease, Arup and Ramboll.
Others involved include the sustainable home provider jointly owned by Skanska and IKEA, BoKlok, and architect Waugh Thistleton.
The organisation, which was founded by Laudes Foundation, has been set up to support developers, designers, investors, asset owners and insurers, alongside policymakers and city leaders, to decarbonise the built environment.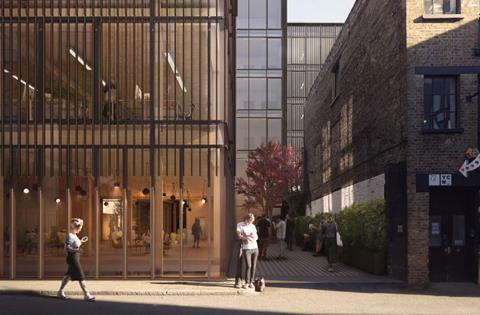 Built by Nature's stated mission is to transform timber building: reducing embodied carbon; storing carbon in buildings for generations; and sequestering carbon through forest stewardship and regeneration.
Built by Nature's accelerator fund has also launched, to fund teams and solutions that scale up timber building from sustainably sourced forests.
It offers grants of between €50,000-€250,000 (£42,000-£210,000) to organisations for projects addressing the barriers to building with timber.
Funded projects could include designing new business models and collecting business case data, innovations and frameworks to increase the climate impact of timber buildings, regulatory innovations, or feasibility tests for large city-scale projects that start to shift the norm for the sector.
>> More Countdown to COP26 coverage
The fund has announced its first three projects. The first is a "new model building" from the UK, setting out design principles that showcase a methodology for building residential developments using engineered timber, by Waugh Thistleton Architects in collaboration with fire engineers at University College London
The others are work by Holland Houtland, which aims to scale biobased building through a new blended finance and valuation model; and the Institute for Advanced Architecture of Catalunya's Valldaura Labs, which is convening an exhibition of solutions ahead of Barcelona hosting major events such as European Forest City in 2022.