Drax and Infinis latest firms to take legal action against government over changes to green policies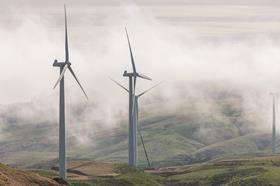 Firms from across the renewable energy industry are queuing up to take legal action against the government over its bonfire of green policies announced in recent weeks.
Renewable energy suppliers Drax and Infinis have become the latest to announce they are taking legal action against the government, after launching a judicial review challenge to the notice period given by the Treasury on its decision to make renewable energy generation subject to the Climate Change Levy (CCL).
In a statement, both firms said: "The basis of this review is that the exemption was removed without the application of an appropriate notice period, as the notice given was only 24 days.
"The companies ask the court to consider a reasonable and proportionate notice period for withdrawal of such renewable support."
However, the Treasury has hit back against the companies and insists it will "robustly defend" the challenge.
A Treasury spokesperson said: "The exemption only provided indirect support to renewable generators, and involved UK taxpayers subsidising foreign renewable projects.
"We are confident in our reforms, and will robustly defend against the challenge."
In its half-year results for the six months to 30 June 2015, Drax estimated the change to the exemption "will reduce group EBITDA [earnings before interest, tax depreciation and amortisation] by £30m in the second half of 2015 and £60m in 2016."
The news comes after Building revealed last week that environmental pressure group Friends of the Earth is considering legal options over the Department for Energy and Climate Change's (DECC) consultation on scrapping feed-in tariffs, which subsidise domestic solar and wind turbine schemes.
Meanwhile, solar firm Solarcentury has also announced it is taking legal action against the government, appealing a High Court ruling that refused an application for a judicial review over a separate DECC consultation on removing support for solar farms over 5MW.
The firm's chief executive Frans van den Heuvel said of the High Court ruling: "This is still of doubtful legality and the issue of whether the (Levy Control Framework) trumps all other policy will be tested again in the Court of Appeal next year."
He added that Solarcentury is also considering initiating a judicial review against the current consultation on ending support for solar projects under 5MW.
Trade association RenewableUK refused to rule out legal action against DECC over its decision to end support for onshore wind projects from April 2016, but a spokesperson said the option is a "last resort".