FD Graham Prothero becomes contractor's new boss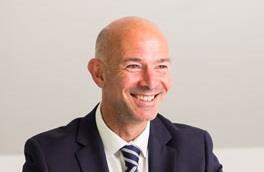 Galliford Try has named its third chief executive in four years as Peter Truscott leaves to head up Crest Nicholson.
In a shock announcment to the stock exchange this morning, the country's eighth largest builder said finance director Graham Prothero would take over with immediate effect.
Andrew Duxbury, finance director of Linden Homes, becomes the new group financial director for Galliford Try.
Truscott (pictured) leaves to take over at Crest Nicholson from September, while Patrick Bergin, chief executive at the ailing housebuilder since March last year, leaves with immediate effect.
Bergin previously served as both chief operating officer and chief financial officer at Crest Nicholson but faced pressure in the top job after profits fell last year and talk of a takeover bid circulated among investors.
Chris Tinker, chairman of major projects and strategic partnerships, will lead Crest until September.
Galliford Try said Prothero had long been identified as a potential chief executive, having also served as a partner at EY and a finance director at Development Securities.
New FD Duxbury was a director PwC before joining Galliford Try as financial controller back in 2012, where he worked closely with Prothero. In April last year he was also appointed finance director at Linden Homes, the contractor's housing arm.
A housebuilder by background, Truscott, who spent nearly three decades at Taylor Wimpey, took over Galliford Try in 2015 after the last boss, Greg Fitzgerald, left to eventually become chief executive at Bovis Homes in 2017 – after the housebuilder was forced to fend-off takeover bids from Redrow and Galliford Try.
His time in charge of the business was marked by a series of profit warnings on a deal signed by Fitzgerald, the loss-making Aberdeen bypass road job which has seen the firm rack up £150m in losses and forced it into a rights issue last year.