Consultant will act as cost manager on £43m revamp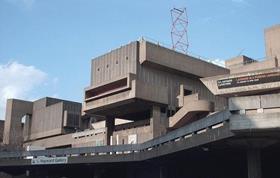 Gardiner & Theobald (G&T) has landed the role of cost manager and construction, design and management (CDM) co-ordinator on the £43m transformation of London's Southbank Centre.
G&T will work with architects Feilden Clegg Bradley Studios on the revamp of the striking concrete Queen Elizabeth Hall, Purcell Room and Hayward Gallery complex.
The project will refurbish and upgrade the existing performance spaces and galleries and address problems such as poor access, sub-standard backstage areas and worn out infrastructure.
The team will also work to reclaim unused or underused areas of the complex for cultural and social uses.
This is the next stage of the Rick Mather masterplan for the 21-acre Southbank Centre and follows the revamp of the Royal Festival Hall, which reopened in 2007.