British arm of US architect's profitability boosted by overseas work in latest available accounts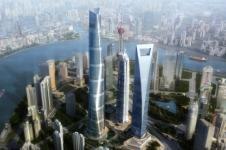 US architect Gensler's UK arm went back in the black last year amid a 65% jump in revenue.
In accounts for the year to 31 March 2012, only now filed at Companies House, Gensler Associates/International Limited reported a return to pre-tax profit, making £1m up from a loss of £634,970 the previous year.
The firm also reported a jump in revenue to £55.8m in 2012, up from £33.8m in 2011.
The rise in revenue was driven by work in the UK. The firm's UK revenue rose from £29m in 2011 to £48.4m in 2012. It's work in the rest of the world increased from £4.8m in 2011 to £7.3m in 2012.
However, it was Gensler UK's operations overseas that were most profitable.
Pre-tax profit on work in the rest of the world rose from a loss of £701,438 in 2011 to a profit of £778,796 in 2012. The firm's UK pre-tax profit rose from £66,468 in 2011 to £240,276 in 2012.
Director David Gensler, writing in the accounts, said: "Clients need added value services now more than ever before and Gensler is committed to its pursuit of the finest, quickest solutions.
"We have become an efficient one-stop source for all our clients' needs and we are continuing to develop new services that help our clients manage their facilities and projects more efficiently."
During the year, Gensler was appointed to redesign Facebook's Covent Garden offices, which total 36,000ft2.