West Midlands leader Andy Street says PM should stop dithering over scheme
Tory West Midlands mayor Andy Street has told Boris Johnson to stop dithering and get on and build HS2.
The pair met at Downing Street on Tuesday and Street put the future of the London to Birmingham railway at the top of his agenda.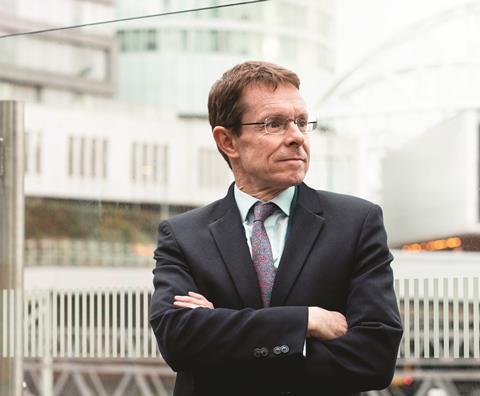 HS2 is currently under a review being headed up by its former chairman Doug Oakervee with its recommendations due to be made public next month.
But ahead of today's Queen's Speech, Street (pictured), a former managing director of retail chain John Lewis, said Johnson, who ordered the review, should commit to the scheme as soon as possible.
He said: "In the West Midlands, we are already seeing investment as a result of HS2, but uncertainty over its future is putting that at risk. Sites have been prepared for the next phase of building. It is time to commit fully and galvanise our construction industry."
Street, who is a member of the Oakervee review was elected to the mayor's role in 2017, also wants to commit to improving public transport infrastructure around the West Midlands and build a so-called Gigafactory – which will build the batteries needed to power the growing number of electric cars in the UK.