Director brought in from Buro Four to grow London PM business goes after a year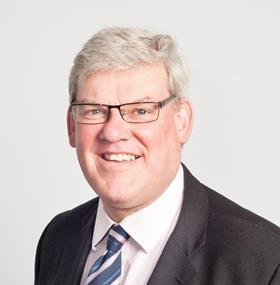 Gleeds has said that Brexit is to blame after the firm confirmed it had cut staff numbers with its London arm understood to have borne the brunt of the cost-cutting.
The firm's chairman Richard Steer has been a persistent critic of the way the government has handled the UK's departure from the EU and last autumn he told business secretary Greg Clarke: "This has cost us as a business, and others, and it is getting worse not better."
Last month, he wrote in Building: "Many firms have pared back recruitment, cut capital projects and are on a kind of autopilot arrangement. This is a zombie government presiding over a zombie economy and depressingly I cannot see anything changing anytime soon."
It is believed the firm has been hit by a number of stalled schemes in the capital which Building understands has seen 15 staff leave its London commercial business at New Cavendish Street in Fitzrovia.
The most senior loss is director Richard Young (pictured), who joined Gleeds last April to help grow its project management business in London. He took up a senior director role at CBRE earlier this month.
Young was brought in after spending more than 20 years at Buro Four and at the time of his appointment, Gleeds said: "[Our] project management team turns over in excess of £50 million worldwide…In his new role, Richard will be tasked with ensuring this growth continues across the UK, with a particular focus on London and surrounding areas."
The consultant declined to give a figure on the number of staff let go but a spokesperson said: "Periodically we review our staffing levels and this was undertaken at the start of this year in the normal course of business.
"In line with most of UK industry, the uncertainty over Brexit has affected our strategic thinking, hence we have taken limited action to review departmental resourcing in light of the economic climate."
According to last year's Building Top 150 consultants survey, Gleeds employed just over 1,200 staff in the UK with fees of £128m in 2017/18.
Among the jobs Gleeds is currently working on is the scheme to get the Liverpool hospital half built by Carillion back up and running while it is also working on the Northern Estate Programme to upgrade a number of buildings in Whitehall that will house MPs while work to upgrade the Palace of Westminster is carried out.