Consultant will help deliver £70m transformation of 300 'Crown' branches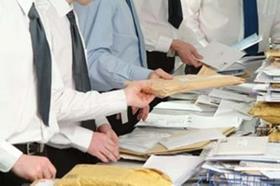 Gleeds has been appointed by the Post Office to help it deliver the controversial redevelopment of its 300 'Crown' branches.
Gleeds will act as project manager, cost manager and CDM co-ordinator on the revamp programme, which covers the Post Office's largest branches typically situated in high streets.
Up to 4,000 Post Office workers took part in a half-day strike yesterday (17 July) against the proposed changes to the Crown branch network, which could result in 75 of the sites being closed or franchised.
The Post Office is revamping the 'Crown' network as part of a drive to make them more profitable.
The network of 370 crown branches lost £46m in 2011-12 according to the government, which wants them to break even by 2015, according to the Guardian.
Gleeds said the aim of the revamp was to improve the overall customer experience and subsequently the profitability of the entire Crown network.
Gleeds said its work will include the relocation of some operations to newly identified 'host stores'.
The works will also include refreshing existing outlets, revising internal layouts, creating private consultation areas, or complete refurbishments and refits.
Gleeds will use an online live information management system to track progress at up to 55 Crown branch projects at any one time.
The firm will also be responsible for managing branch by branch design specifications which includes the provision of M&E consultancy services.
Stuart Senior, main board director at Gleeds Nottingham who has overall responsibility for the project, said: "I am delighted that Gleeds' experience in delivering large scale, nationwide projects for brands such as Boots, Lloyds, O2 and Marks and Spencer has been recognised by the Post Office with our appointment to the Crown programme".
Works are expected to be completed across all 300 projects by October 2014.