China dominated the tower construction tables, but US's One World Trade Center took top spot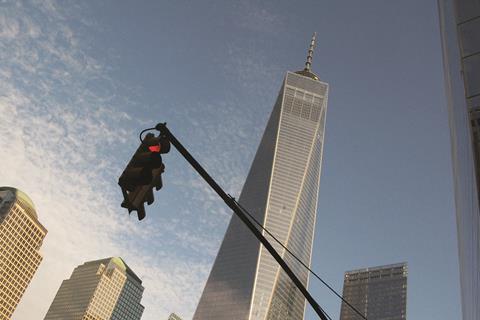 The number of 200m-plus buildings hit a new record in 2014, with 60% of them constructed in China, according to a new report.
The US-based Council on Tall Buildings and Urban Habitat said 97 new 200m-plus skyscrapers had been finished in 2014, easily surpassing the previous record high of 81 completions in 2011.
Included in the tally of its 2014 Tall Building Data Research Report were 11 new "supertall buildings", which must measure at least 300m in height. The tallest of these to complete last year was the 541m One World Trade Center in New York.
Europe's tallest building to complete last year was the 224m Leadenhall Building in London, nicknamed "The Cheesegrater". It occupies 52nd place on the list.
Among the trends noted in the report was an increase in the construction of tall office buildings and a slight increase in the number of tall buildings with all-steel structures.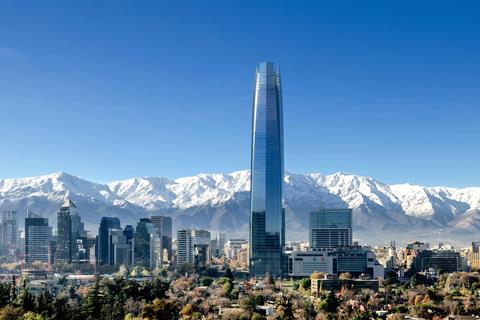 Report author Daniel Safarik said that six years after the global economic crisis the latest figures were "almost certainly" evidence of a post-recessionary recovery, with China's 58 entries on the list telling their own story.
"Clearly, the Chinese juggernaut has not yet run out of steam," he said.
"The country continues to see new 200-meter-plus completions in cities that previously had few or no such buildings, indicating that the massive plan to urbanize the country – requiring the urban relocation of some 250 million people – is underway.
"Its effects have begun to percolate into smaller regional cities beyond the first tier of Beijing, Shanghai, Guangzhou, Shenzhen, and Hong Kong.
"It is tempting, but dangerous, to take this as an undiluted sign of economic health, as the Chinese national and regional governments are principal stakeholders in many of these projects, and the 'cause and effect' of the situation is not always clear."
He asked: "Is the government subsidizing tall buildings in order to attract businesses, and in anticipation of future masses, or are business and population needs organically driving growth?"
The full report can be read here.
Top 10 tallest completions in 2014
1 One World Trade Center, New York City (541m)
2 World Trade Center Abu Dhabi – The Residences, United Arab Emirates (381m)
3 The Wharf Times Square 1, Wuxi, China (339m)
4 Wuxi Suning Plaza 1, Wuxi, China (328m)
5 Moi Center Tower A, Shenyang, China (311m)
6 Burj Rafal, Riyadh, Saudi Arabia (308m)
7 One57, New York City (306m)
8 Wuxi Mayoe City – Marriott Hotel, Wuxi, China (304m)
9 Heung Kong Tower, Shenzhen, China (303m)
10 Torre Costanera, Santiago, Chile (300m)