Kew Gardens, National Football Museum and Nottingham's Queens Medical Centre among beneficiaries
More than half a billion pounds is to be spent on improving the energy efficiency of public buildings in England.
The government has announced £553m of investment in energy efficiency measures such as heat pumps and insulation fitted across 160 public sector organisations.
The third phase of the government's Public Sector Decarbonisation Scheme, which aims to cut emissions by 75% from 2017 to 2037, will see upgrades at institutions including Nottingham's Queens Medical Centre, the Royal Botanic Gardens at Kew and the National Football Museum in Manchester.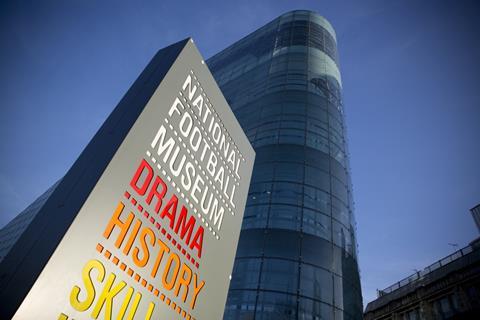 The West Midlands is to receive the largest portion of funding, £133.9m, followed by the East Midlands, which will receive £103.9m.
Energy efficiency measures to be rolled out include heat pumps, electric heating, wall and roof insulation, double glazing, LED lighting and renewables such as solar panels.
According to the government, the measures will save taxpayers an estimated average of £650m per year over the next 15 years.
The scheme will be delivered on behalf of the government by Salix Finance.
The first two phases of the decarbonisation scheme saw the government spend more than £1bn on energy efficiency measures in the public sector.
Gillian Charlesworth, chief executive of the Building Research Establishment, who earlier this year criticised the absence of retrofit initiatives in the government's energy security strategy, welcomed the investment in energy efficiency measures.
She said: "The UK has one of the oldest and least energy efficient building stocks in Europe, which unnecessarily inflates demand for natural gas.
"Accelerating the roll out of retrofit measures like insulation is a short-term solution that could address spiralling bills and significantly improve the energy efficiency of our public buildings.
"However, without a clear plan and funding to upgrade the UK's building stock, our energy security strategy cannot be driven forward effectively – and we will quickly lose momentum on the drive to net zero."
News of the government's renewed investment comes as new research has revealed the private sector's embrace of sustainability goals.
According to a new report by BDO, 66% of construction firms have carbon neutral targets in place.
In another recent survey by the accountancy firm, three in five real estate and construction companies said they had declined to work with clients because of their ESG credentials.
BDO partner Paul Fenner said: "With a raft of government regulations aimed specifically at construction, such as requirements to have a carbon reduction plan in place for any public sector contract over £5 million, the direction of travel is clear.
"It's promising to see that the wave of adoption and acknowledgement of ESG is gaining real momentum and viewed as one of the biggest areas of change when it comes to business performance in 2022."