Proposals to improve low-carbon supply do nothing to tackle rising enery costs or inefficiency in current stock, critics say
The government's much-anticipated – and much delayed – energy security strategy has been met with a mixed reaction from industry leaders.
Senior figures from across the sector praised the ambitious commitments to expand low-carbon energy supply but many questioned the omission of funding or targets for improving energy efficiency across the UK's building stock.
The strategy published by the government this morning, contained the ambition to approve one new nuclear reactor every year until 2030 as well as significantly increase energy production from wind, solar and hydrogen.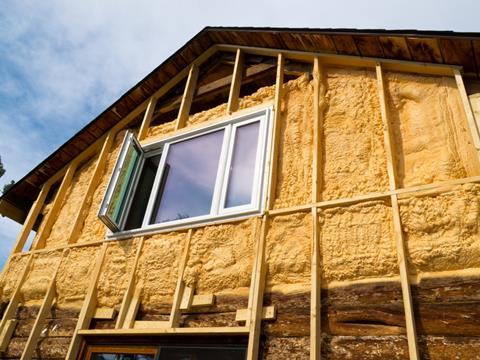 But it was silent on the issue of improving energy efficiency, with the Treasury reportedly refusing to agree to additional spending to insulate homes.
>> Also read: Never mind tax cuts and upgrade grants. A proper retrofit strategy is what we really need
Gillian Charlesworth, chief executive at the Building Research Establishment, said: "Today's energy security strategy was a supply-side strategy whereas we are facing an urgent demand-side problem.
"While we welcome measures to bolster the long-term security of the UK's energy supply, the plans outlined today do not represent a whole-hearted commitment to transitioning as quickly as possible to renewable energy and will do little to address two of the biggest challenges we currently face: tackling rising energy costs and improving the energy efficiency of our homes and buildings.
"The UK has one of the oldest and least energy-efficient building stocks in Europe, which unnecessarily inflates demand for natural gas. Accelerating the roll-out of retrofit measures like insulation is a short-term solution that could address spiralling bills and significantly improve the energy efficiency of our housing stock, but it is disappointing to see that this has not been covered within today's strategy."
And Brian Berry, chief executive at the Federation of master Builders, added: "The energy security strategy completely misses the mark in tackling energy consumption in our homes. After the disappointment of the heat and buildings strategy, this was an opportunity for government to implement a national retrofit strategy, focusing on improving the energy efficiency of the UK's draughty and leaky homes.
"A broader, insulation-led, retrofit strategy would have been an immediate solution to reduce energy consumption, boost the economy and importantly, help save homeowners money on their bills during a cost-of-living crises."
Improving energy efficiency across the UK's building stock also has a critical role in delivering energy security and reaching net zero

Jeff Woodward, Aecon
Jeff Woodward, senior vice president for energy at consultant Aecom, said the current energy crisis had shown the importance of boosting the UK's energy independence. He said the support for a mix of clean energy solutions was "encouraging", highlighting the importance of scaling up offshore wind for boosting renewable supply in the short term.
But he urged the government to couple the new energy supply measures with a commitment to tackle inefficiency. "Improving energy efficiency across the UK's building stock also has a critical role in delivering energy security and reaching net zero," he said.
Laura Bishop, chair of the Ground Source Heat Pump Association, described the lack of action on energy efficiency as a "missed opportunity".
She added: "Instead of focusing on immediate measures to reduce dependence on expensive imported gas, including accelerating the rollout of heat pumps, the strategy focuses on the government's favoured electricity generating technologies, including those with long lead in times.
"This will do nothing to address the immediate cost of living and energy crises facing UK consumers."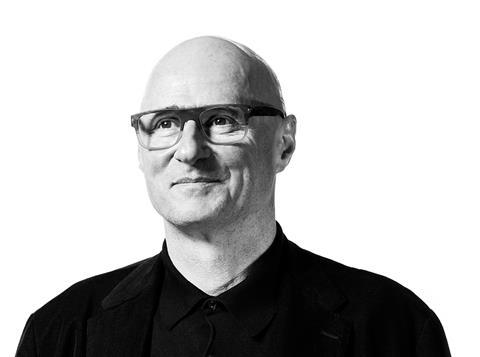 Similarly, RIBA president Simon Allford said the measures would not help to tackle energy consumption or "crippling" price rises.
He said the government had to realise that the burden on vulnerable households could not be eased "unless we improve the energy efficiency of our buildings".
"We urgently require a national retrofit strategy," he added.
Patricia Moore, UK managing director, Turner & Townsend, said the huge investment required for nuclear new-build on the scale touted by the government was only possible with "sufficient commitment, clarity and certainty on the forward programme stretching way beyond single election cycles".
She said the government had presented an "everything plan", with all options back on the table, and added that the challenge would be working out where to start.
"Now we have the strategy, government and business must create an integrated, cross-industry programmatic approach with the right controls and oversight in place to deliver net zero infrastructure and investment in clean energy technology at pace and scale," she said.
Andy Oldham, business unit director for defence, nuclear, energy and utilities at Mace said the strategy was "highly ambitious" and that nuclear was an "essential" part of the mix of low carbon energy sources.
He welcomed the commitment to accelerate the delivery of new reactors but said action needed to be taken to ensure the supply of a skilled workforce.
"While we already have a lot of home-grown talent in the nuclear industry, we urgently need an agile, sector-wide skills supply strategy that demonstrates how we are going to deliver the 100,000 plus new jobs required by 2030," he said.