Investment worth £317m will go to electrifying the Transpennine route in net zero push
The government has announced £401m of plans to upgrade railway infrastructure across the Midlands and north of England.
A bulk of the cash, £317m, will go to upgrading the Transpennine route in order to boost punctuality, reliability and connectivity for passengers between York, Leeds and Manchester.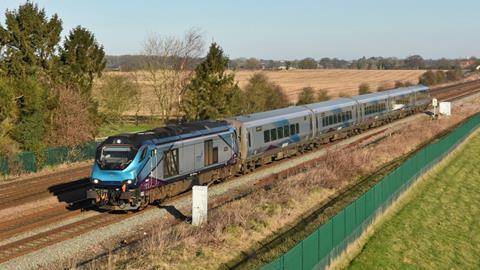 Most of the new funding into the Transpennine route upgrade will be used to improve connectivity between Leeds, Manchester and York, and deliver electrification and upgrades between York and Church Fenton.
The electrification works are part of the government's agenda to achieve zero carbon by 2050, with proposals for more extensive electrification on the route currently under consideration.
Transport secretary Grant Shapps said: "Modernising and upgrading our vital transport links is critical to levelling up every part of this country, unleashing our economy and spreading opportunity as we build back better."
A further £69m of improvements will be made to increase freight capacity between the Port of Southampton and the Midlands, while £15m from the new stations fund will also build new stations at Marsh Barton in Exeter, and White Rose and Thorpe Park in Leeds.
The Department for Transport said the announcement coincided with the completion of first phase of £1.5bn Midland main line upgrade, introducing new electric trains.
Shapps is due to give evidence today at the House of Commons' Transport Select Committee about the Williams-Shapps Plan for Rail.
The plan, published last week, signalled radical reform of the country's railways, including the setting up of a state-controlled body called Great British Railways to run rail projects.