Consultation proposes reducing height of buildings that require sprinklers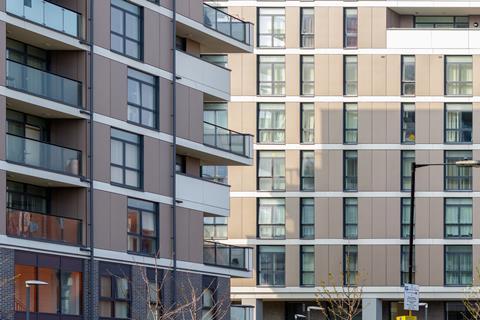 The government is looking at reducing the height of buildings which will require sprinklers to be fitted from the current 30m and above, to 18m.
Launching a consultation, housing secretary Robert Jenrick said he had "listened to concerns on sprinklers from residents and building owners and our proposals are an important step forward in shaping the future building safety standards".
He added: "Residents' safety is our utmost priority and we are making vital improvements to ensure buildings are safe."
An earlier call for evidence showed a large majority of respondents including the national fire chiefs' council and the London Fire Brigade were in favour of change.
The government's consultation does not include other types of building or retrofitting of sprinklers to existing buildings. Further work is to be done on this by the government in order to consider the case for compulsory sprinklers to a wider set of buildings and retrofit.
The lower height proposals tie in with the ban on combustible cladding materials on buildings over 18m.
The consultation suggests a transition period of six months for any changes to take effect.
BRE research, commissioned by the Ministry for Housing, Communities and Local Government, showed a 76% reduction in deaths where sprinklers were provided and a 58% fall in serious injuries.
Reducing the height threshold from 30m to 18m will mean 1,970 new builds fitting sprinklers over 10 years at an annual cost of £27m-£38m.
Going further and reducing the height threshold to 11m would affect 15,940 new builds at an annual cost of between £136m and £193m.
The consultation said: "Lowering the sprinkler threshold will deliver life, health and property benefits and provide visible reassurance that the new building is safe for occupants, owners and other interested parties such as insurance and mortgage companies."
The consultation also proposes a requirement for better wayfinding signage for fire and rescue services. This could include simple, large painted-on numbers or photo-luminescent numbering that would help fire services in the dark. This would prove cheaper than requiring emergency powered lighting and require no maintenance.
It also seeks views on the desirability of requiring fire evacuation alert systems that could be used by fire and rescue services to alert residents to the need to evacuate the building. If this was applied to buildings over 18m in height it would cost between £10m and £13m annually.
The government is also opening up the application process for the £200m fund to speed up the removal and replacement of unsafe ACM from privately-owned buildings.
Jenrick said inaction would "have consequences and I will name and shame those who do not act during the course of the autumn".
And a new protection board, headed by Roy Wilsher, chair of the National Fire Chief's Council, is being created with immediate effect "to make sure building owners don't flout the rules, as well as ensuring fire safety risks in other buildings are being addressed," Jenrick said.