Government gives development consent for 25km Thames Tideway Tunnel, with construction due to start in 2016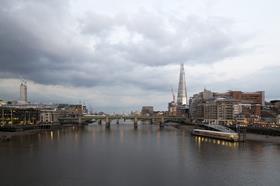 The government has given the green light to the £4bn Thames "super-sewer" project, paving the way for construction to begin on the scheme.
Communities Secretary Eric Pickles and Environment Secretary Elizabeth Truss today said they had given development consent to the Thames Tideway Tunnel, with the ministers concluding there was "on balance a good case" for the project, which is designed to prevent millions of tonnes of untreated sewage discharging into the tidal River Thames.
The 25km tunnel will run from the Acton Storm Tanks in West London to the Abbey Mills pumping station in East London, with a storage capacity of 1,250,000 cubic metres.
Construction is expected to start in 2016 and be completed by 2023.
Pickles said: "This is a challenging infrastructure project, but it is clear that the Thames Tunnel will help modernise London's ageing Victorian sewerage system, and make the River Thames cleaner and safer."
In June, a worldwide search began for investors to back the company that will build the £4bn super-sewer.
As Building revealed in last year, UK contractors Balfour Beatty, Laing O'Rourke, Costain and Morgan Sindall are among eighteen firms shortlisted for £2.25bn of construction work on the project.
The award of the construction contracts is scheduled for 2015, with the main tunnel works due to begin in 2016, lasting seven years.