Chinese investors get go ahead to take majority stakes in UK nuclear projects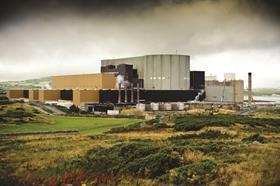 The government has given the green light for Chinese firms to take a majority stake in the development of UK nuclear power plants.
In an announcement made as part of his trade mission to China, George Osborne said the government will give the go ahead to Chinese companies taking a stake - including potential future majority stakes - in the development of the next generation of British nuclear power.
The Treasury said that while any initial Chinese stake in a nuclear power project is likely to be a minority stake, over time stakes in subsequent new power stations could be majority stakes.
The move is expected to pave the way for EDF, the developer of the £10bn Hinkley Point nuclear power plant, to announce that the China General Nuclear Power Group has agreed to take a significant stake in the project.
The announcement follows the signing this week in Beijing of a new memorandum of understanding on civil nuclear collaboration between China and the UK.
The memorandum sets the strategic framework for collaboration on investment, technology, construction and expertise.
Osborne said: "Today is another demonstration of the next big step in the relationship between Britain and China - the world's oldest civil nuclear power and the world's fastest growing civil nuclear power. It is an important potential part of the government's plan for developing the next generation of nuclear power in Britain.
"It means the potential of more investment and jobs in Britain, and lower long-term energy costs for consumers."