Jobs include new builds at sites specialising in emerging diseases
The government has put firms on notice for a £600m framework for upgrades to research centres which specialise in preventing diseases of animal livestock and plants.
The Department for Environment, Food and Rural Affairs is looking for firms to fill seven lots on a four-year framework for the Animal and Plant Health Agency.
Formed in 2014, the agency works to diagnose diseases and provide surveillance of new and emerging diseases in agriculture.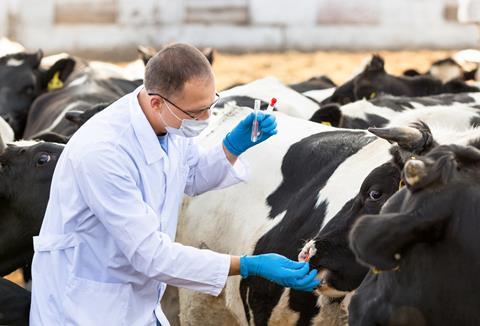 The works will be located at the agency's estate at Weybridge in Surrey as well as several regional labs including Carmarthen, Penrith, Newcastle and Shrewsbury.
Jobs will include new builds and refurbishments for laboratories and accommodation buildings, MEP work, demolition and asbestos removal.
The framework also contains a lot for project management and cost management services for construction projects including new builds, refurbishments and infrastructure.
Firms have until 3 December to send in expressions of interest, with invitations to tender due out at the end of February next year.