Absence of energy efficiency policies attacked as industry chiefs call for action on green construction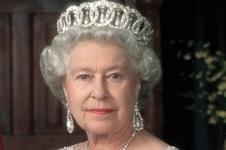 Green industry leaders have attacked the government's failure to include measures to improve the sustainability of the built environment in its Queen's Speech legislative programme.
Julie Hirigoyen, newly-appointed UK Green Building Council chief executive, said energy efficiency "remains on the government's blind side", after it unveiled 21 bills – including an energy bill – which failed to address energy efficiency.
The government's energy bill was restricted to just two measures, giving local communities an effective veto on new onshore wind farms, and changing the way the North Sea is regulated to "maximise" oil and gas production.
Hirigoyen said: "Energy efficiency represents one of the most cost-effective means of reducing our emissions and contributes to the UK's energy security. The Queen's Speech represents a missed opportunity for government to set out how it can reduce emissions from our built environment."
The Queen's Speech came a day after 55 property and construction industry executives signed an open letter to chancellor George Osborne calling for investment in energy efficiency and for it to be recognised as a national infrastructure priority - as called for by Building's Agenda 15 campaign.
Signatories of the letter, organised by the UK Green Building Council, included executives at Argent, Arup, Bam, Barratt, Sir Robert McAlpine and Willmott Dixon, as well as Building's publisher UBM.
Joanne Wade, director of the Association for the Conservation of Energy, said the absence of energy efficiency policies in the Queen's Speech was "very disappointing".
She added: "The stated purpose of the energy bill is to provide affordable and reliable energy for businesses and families. Delivering this aim will not be possible without a significant increase in investment in energy efficiency."
Speaking on behalf of the government, the Queen did however make reference to climate change and said her government will "seek effective global collaboration to combat climate change, including at the climate change conference in Paris later this year," which the UK GBC welcomed.