Tenders for contractors to be issued in the spring
Perfect Circle has been given the all clear by West Suffolk council for a £140m public services building in Bury St Edmunds.
The consultancy joint venture, which consists of Aecom, Gleeds and Pick Everard, is the sole supplier on Scape Group's Built Environment Consultancy Services framework, which procured the project.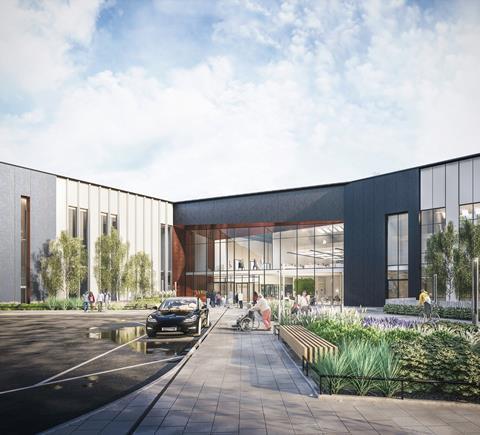 The project involves repurposing an existing 10,000m2 building by removing its envelope to expose the steel frame and then adding new floors, a facade and a roof.
Located on a 6.9ha site, the building will combine a leisure centre, health and social care hub, council and police services, and advice centre, voluntary organisations and community and education services within one building. Some ancillary buildings will also be constructed.
Tenders for a number of contractors via a framework are likely to be issued in spring 2021 with construction scheduled to start in 2022.
Pick Everard has taken on the role of lead designer with a number of other architects working on the scheme in specialist areas.
Also on the project team is project manager Currie and Brown and landscape architect Wynne-Williams Associates.
The existing 1960s building was originally built as a factory for asphalt manufacturer Barber Greene in 1961 before being sold in 1985 to the council, who used it for offices and a depot.