Former director at Capita Symonds and Shepheard Epstein Hunter takes up post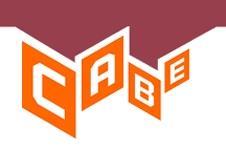 The Design Council has appointed a new director of architecture and the built environment who will oversee the work of its Cabe division.
Clare Devine, a former board director at Shepheard Epstein Hunter and head of education and public sector at Capita Symonds, will now oversee the Cabe team at the Design Council.
Cabe, formerly the national built environment design quango, was merged into the Design Council in 2011 and no longer receives central government funding.
Chief executive of the Design Council John Mathers said: "We're delighted that Clare Devine is joining us. This is a really exciting time for the Design Council as we continue to develop a sustainable architecture and built environment portfolio. We champion great design, and Clare will be an extremely valuable asset in our mission to improve lives and make things better."
Devine said: "I'm very pleased, and excited, to be joining the Design Council at this interesting time. I'm looking forward to working with people across the Design Council team to promote design as a powerful vehicle in the improvement of places and lives."
In her 25 year career in architecture, Devine also set up the London office of Cambridgeshire based practice, Ruddle Wilkinson.
Back in March, it emerged that three members of Cabe, including its head of design review Alan Thompson, were being made redundant.
At the time, Mathers said he had advertised for a new director of architecture and the built environment to "drive forward the critical work" that the Cabe team was doing.