John Lewis deal to kickstart Eastgate Quarters retail development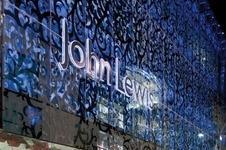 Developer Hammerson has signed up John Lewis as an anchor tenant for its £550m Eastgate Quarters retail development in Leeds.
Hammerson said the deal would enable it to begin construction work in early 2014. Detailed design work will start this autumn
The 36,000m2 project will create two new retail streets drawing on Leeds' arcade heritage.
Hammerson also said in a statement to the City that its portfolio is now 97% retail after the sale of several London assets to Broofield.
David Atkins, chief executive of Hammerson, said: "We have created a focused retail business by accelerating our plans to sell the London office assets through a single transformational deal
"We expect to deliver further growth to shareholders by building scale in our chosen retail sectors through extensions, developments and acquisitions."