HCA bringing additional public land to market to offer space for 2,000 homes by 2015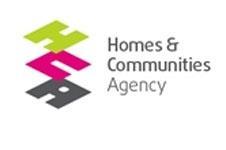 The Homes and Communities Agency (HCA) has acquired enough additional public land to offer space for 2,000 extra homes by 2015, the housing quango has said.
The HCA acquired 19 additional sites from public bodies including the Department of Health, the Ministry of Justice and the British Rail Residuary Board.
In total the HCA says it will bring 200 sites to market between now and March 2015, including 480 hectares of residential and 900 hectares for commercial and other uses.
The HCA said it was currently finalising a second tranche of acquisitions – predominantly NHS sites – which could support up to 800 further homes and will be announced in due course.
HCA chief executive, Andy Rose, said: "There are already nearly 70 sites being marketed on our website, and today we have set out a further indicative pipeline that will give our partners development opportunities right up to the end of the spending period.
"We are the third largest contributor of land supply in government and this is core business for the HCA, building on our commercial expertise, experience of managing large portfolios of land and investment, and local knowledge.
"As set out in the Spending Round outcome, from April 2015 the HCA will take on a role as the disposal body of choice for central government in bringing public land to market which will help improve the efficiency of government land transactions with the private sector."