Construction division performing ahead of expectations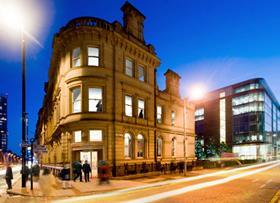 Developer Henry Boot's construction arm has secured all its budgeted orders for 2012 in six months.
In a statement to the City, the firm reported that the construction business was "slightly ahead of expectations" and was now taking orders for 2013.
The division turned over £36.5m in the six months to 30 June 2012, down from £38.9m in the first half of 2011. But pre-tax profit rose from £3m to £3.8m over the period.
The firm said it expected construction activity to remain "subdued" and margins would continue to be "tight".
The group's results also showed a drop in revenue from £66.8m in the first half of 2011 to £43.3m in the first six months of 2012.
Profit over the period also dropped from £9m to £5.8m.
John Brown, chair of Henry Boot, said the fall was mostly because the group had not concluded any major land sales and instead had invested heavily in the first half of 2012 adding 700 acres to its portfolio. "Over the next year we are in a position to market several consented sites which, given the slightly improving outlook for the housing market, should see good demand," he said.
He added: "Our balance sheet strength and ability to commit funding to land and property development without recourse to specific external funding, is resulting in a significant uplift in competitively priced opportunities arising. These sites will serve to increase our profit generation capability through the next few years but more so if markets improve more quickly than we currently anticipate."