Fire safety contract valued at £250,000
Parliament has appointed Barnsley firm Hickton to two clerks of works roles overseeing the building's fire safety improvement works programme.
Worries have grown that restoring the Palace of Westminster will increase the threat of fire at the grade I-listed structure.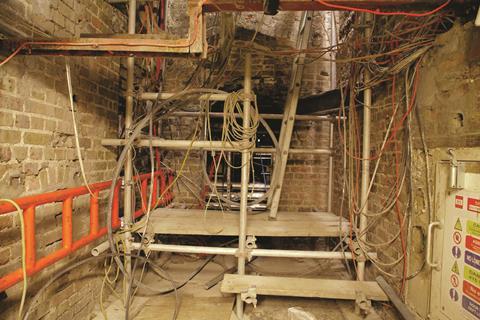 According to a notice published on the Official Journal, the work, which is expected to be worth £250,000, will include overseeing "three live projects and the completion of one major scheme".
The project is scheduled to finish in December this year.
>> The mother of all refurbishments at the Palace of Westminster
>> Handle the Houses of Parliament with care
There have been growing concerns about fire safety at both the Houses of Parliament and the wider parliamentary estate.
Those in charge of its restoration and renewal programme have previously warned that "vast quantities of combustible materials" along with the "huge network of ventilation shafts and floor voids" create "ideal conditions for fire and smoke to spread throughout the building".
Last month, it was announced that the £4bn plan to restore the Palace of Westminster has been thrown into doubt after a sweeping review was announced into the entire project.