Consultant picked by British Embassy to work on its Future Cities programme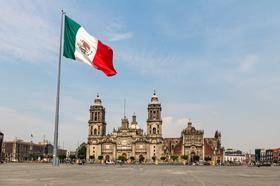 Consultant HKA has been chosen to assess the maturity of BIM in Mexico by the British Embassy.
HKA, which has partnered with business consultant Steer, which specialises in economic development strategy, and Northumbria University, an international centre of excellence for BIM and management, were chosen for the role through the embassy's Prosperity Fund Future Cities programme.
HKA will support the development of Mexico's national BIM strategy by undertaking a gap analysis and sharing lessons learned from the UK.
The Future Cities programme, which is part of the wider Prosperity Fund Programme, aims to support the reduction of poverty in Mexico by promoting welfare, social development, economic development and investment.
The main objective of the programme is to support Mexico's inclusive economic growth through the development of efficient and sustainable cities, specifically to help improve mobility services and infrastructure.