Consultant reports up-turn in business as economy recovers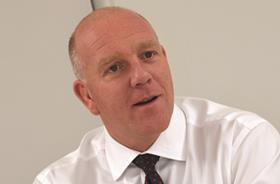 Consultant WYG has said it has experienced a rise in revenue in the four months to the end of August, partly due to the pick-up in the UK housing construction market.
In a trading update to the City, it also said it expected profit to outstrip analysts' expectations when it makes its half-year report in December.
The firm said it was moving towards sustainable growth.
It said its UK defence and urban development arms were experiencing an upturn in business. It also said the firm was winning increased planning and enabling work because of the housing recovery.
Overseas, it said the firm had picked-up work in Bulgaria, Croatia, Uzbekistan and Southern Africa.
Paul Hamer, chief executive of WYG, said the firm had had "agood, strong start to the year".
He added: "Looking ahead, we are beginning to see signs that the UK government's investment in major infrastructure projects and its encouragement of the house building sector are having a positive effect on our core, front-end disciplines of planning and development.
"Overseas, we continue to build on our strong market position and maintain our focus on partnering to access new and emerging markets."