Ecobuild latest: Only 44,000 UK homes were Code for Sustainable Homes certified in 2012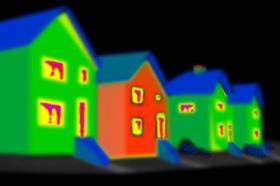 Less than half of completed new homes were Code for Sustainable Homes certified in 2012, EC Harris' head of residential Mark Farmer has told the Ecobuild conference.
Just 44,000 homes were certified under the code that year, according to figures Farmer obtained from government, which he said highlighted the industry was "not geared up for it".
The government consulted on a proposal to scrap the Code for Sustainable Homes last summer and Farmer said he expected "we'll hear very shortly the government will scrap the code and incorporate it into building regulations".
The code provides nine measures for sustainable design and applies to England, Wales and Northern Ireland.
According to the Office for National Statistics 115,620 new homes were completed in England alone in 2012. Figures for Wales and Northern Ireland are not readily available.
Farmer said there were "exemplar" low carbon residential projects "but at the moment they are the exception to the rule," adding: "This is an industry that is loathe to change […] If you're honest the drivers for the housebuilding industry are 'can we return profits'."
Bill Dunster, founder of sustainable design specialist ZEDfactory, argued the government "shouldn't water the code down".
He said: "The countries that adopt the highest standards will be global leaders".
Dunster added product manufacturers were "more than capable of delivering zero carbon homes today" and urged delegates to "stop dealing with volume housebuilders – start dealing with suppliers direct to find solutions".
Debbie Aplin, managing director of Crest Nicholson Regeneration, called for greater certainty from government around the Code for sustainable homes.
She said: "The key message is can we have some certainty please? So that we can put the training in place for people all the way down the line in our organisation.
"The biggest challenge we have is government indecision. At the moment we lose the confidence of the guys at the coal face because of the lack of certainty."